How to Pay For Assisted Living and What You Need to Consider
Are daily tasks around the house becoming more challenging?
As we age, we often have to come to terms with the fact that living independently at home is no longer best for us.
That's when it's time to consider moving into an assisted living community — where you can get a little extra help with activities of daily living (ADL's) like dressing, bathing, or taking medication.
But how will you pay for that extra help?
How does assisted living work financially?
Does insurance help pay for assisted living?
You may have a lot of questions.
Don't worry. You've got options.
Read on to learn what's included in assisted living care, 5 ways to pay for that care, and how to develop a plan for your future.
Paying for Assisted Living: Consider the Costs
Have you considered how much assisted living will cost? What about who pays for assisted living?
There are many variables to consider to answer those questions. How much money you'll need to save for your entire assisted living stay depends on:
Where you live
How long you stay
Type of accommodations (e.g., private or shared room)
What services you want or need while in assisted living
The level of care required
According to the 2020 Genworth Cost of Care Survey, assisted living in the U.S. costs an average of $4,300 a month. It's important to note, though, that these rates do vary widely. Memory care costs (on average) an additional $800-$1,200 per month.
AARP reports the average length of stay in an assisted living community is 2.5-3 years.
So let's say you spend 2.5 years at an assisted living community where you pay the national average of $4,300 a month. You're looking at a cost of $129,000. That's a big number to wrap your head around.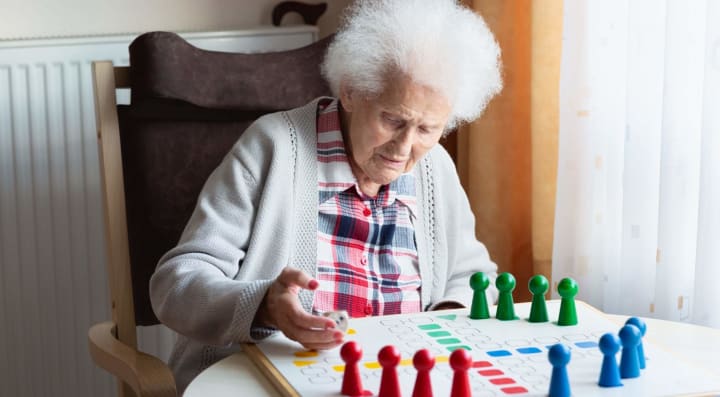 Are Assisted Living Costs All-Inclusive?
By nature, assisted living facilities are "all-inclusive." This typically means one monthly fee for your:
Accommodations
Utilities
Meals
Transportation
Activities
And more
However, you may find some "extras" come at an additional cost.
What Is and Is Not Included in Assisted Living Costs?
Some of those "extras" you may have to pay for out of pocket may include:
Special activities/events: Some activities or special events at an assisted living facility may not be included and require an additional charge.
Groceries/canteen items: Meals are generally included in your monthly fees, but if you're interested in doing any cooking or baking on your own, you may have to purchase your groceries. Many assisted living facilities have a small shop where you can purchase candy and other snack items.
Skilled nursing: While the cost of assisted living usually includes medication management and coordination with health care providers, more in-depth medical care like skilled nursing is not typically included.
The amenities and services included in Senior Services of America assisted living communities are second to none.
Each of our communities is slightly different, but you can expect:
Spacious accommodations with senior-friendly floor plans
Indoor and outdoor common areas
Restaurant-style dining with delicious, healthy meals designed specifically for seniors
Assistance (if necessary) with daily living activities (dressing, bathing, personal care, etc.)
Medication management
Regular communication with health care providers
Social, recreational, and life enrichment activities
24-hour staff
Housekeeping and laundry services
Wellness programs
Transportation services
Entertainment areas for friends and family gatherings
And much more…
Does this sound like what you're looking for?
With 17 communities in three states across the country, Senior Services of America will help you find the perfect home for you or your loved one. You'll wonder why you didn't join the SSA family sooner!
How Are Care Costs Determined at Senior Services of America?
An assessment will be completed with SSA's Executive Director and Director of Wellness (Nurse) to best determine the appropriate monthly cost of your care plan.
During the assessment, we aim to learn as much as possible about your:
Unique needs
Specific requests
Lifestyle; and
Daily routine.
Questions that may be asked during the assessment might include:
What types of medications are you currently taking? How often do you take them?
When do you typically wake up?
When do you like to get dressed? Do you need help getting dressed?
How often do you prefer to shower or bathe?
What is your daily routine?
How do you like to spend your time?
What types of services would you like to receive?
Who do you call for help now?
What are some of the daily tasks that may be difficult for you?
What concerns do you have?
Once we meet with you and/or your loved one, we will be able to establish your monthly care charges.
This process is designed so our residents receive and pay only for the care specific to their individual needs and requests.
How to Pay for Assisted Living: 5 Ways to Pay
To pay for your assisted living care, you may consider a combination of these methods:
Private funds
Proceeds from selling a home
Long-term care insurance
Veterans' aid
Life insurance
Option #1: Private Funds
Many families or individuals pay for assisted living with private funds. This is typically a combination of:
Savings
Social Security benefits
Pension payments
Stocks
Retirement accounts
Option #2: Proceeds from Selling a Home
If you're planning to move into an assisted living community, you may no longer need your home. If you own that home, you may consider selling and using the proceeds to pay for assisted living.
Additionally, this eliminates the financial and physical burden of maintaining that home if it is no longer occupied.
If this is an option you're considering, you'll want to speak to a financial advisor and real estate professional to learn more about your options.
Option #3: Long-Term Care Insurance
At least 70% of people over the age of 65 will need some type of long-term care. This means long-term care insurance can be a good investment.
A long-term care insurance policy removes the burden of having to pay for 100% of care from personal funds by helping to supplement monthly payments to an assisted living provider.
Long term care insurance can cover:
Home care
Assisted living
Adult daycare
Nursing home care
Memory care
Respite care
Hospice care
Many experts suggest investing in this type of coverage before the age of 55 as part of an overall retirement plan. It's important to note that premiums paid on long-term care insurance policies may be eligible for an income tax deduction.
Option #4: Veteran's Aid
The U.S. Department of Veterans Affairs offers an Aid & Attendance benefit for qualified veterans and surviving spouses to help with the cost of assisted living.
This benefit can be used for care in any state-licensed care setting and can provide up to $2,200 a month to a veteran and their spouse or up to $1,900 a month for a veteran without a dependent.
Medical Eligibility: The individual must need assistance with at least two Activities of Daily Living (ADLs) within VA guidelines. Details on these needs can be best explained by an expert at your local VA office or by contacting a Veterans Benefits Advisor.
Financial Eligibility: Many assets, including some annuities and pre-paid funeral expenses, may be exempt from consideration in the financial qualification guidelines. For more information regarding financial qualifications, seek the professional advice of a VA-accredited attorney.
Less than 5% of eligible veterans are currently taking advantage of this benefit.

For more information about the Veteran's Pension Benefit with Aid & Attendance program, visit your local or regional VA center, or visit the VA website.
Option #5: Life Insurance
Life insurance is designed to provide financial protection for your loved ones after you've passed away. However, depending on your insurance company and life insurance policy, you may be able to use the policy's cash value to pay for long-term care.
Oftentimes an insurance company will buy back your policy at 50-75% of its value. You also may be able to sell your policy to a third-party company in what's called a "life settlement."
Consult a financial advisor before considering these options.
Assisted Living Payment Options: Is There Assistance Available?
If the options above aren't available to you, you're not out of luck when it comes to paying for a spot in an assisted living community.
Financial assistance is available for seniors who need to live in an assisted living facility, but you may have to meet certain requirements.
Read on to learn more.
How to Pay for Assisted Living Costs With Medicare
You may be wondering how to pay for assisted living with Medicare?
Medicare doesn't typically cover long-term care (also called custodial care).
However, Medicare may cover qualified healthcare costs while you or a loved one is receiving care at a certain long-term facility.
Medicare is more often used to pay for a skilled nursing facility or home health care.
Use this resource to find out whether a test, item, service, etc., is covered by Medicare.
How To Pay for Assisted Living Costs With Medicaid
Medicaid benefits vary by state because the Medicaid program is partly funded by the federal government and partly by each state.
Forty-four states and Washington D.C. currently provide some level of assistance for those residing in assisted living facilities.
It's important to learn about eligibility requirements where you live.
State Assistance Programs
Many individual states offer assistance programs for assisted living costs.
Some examples of assistance programs include the Indiana Residential Care Assistance Program and the Maryland Assisted Living Program.
Find out if assistance programs are available in your state.
Private Funding Through the Senior Living Facility
Some assisted living facilities will offer their own private funding options for residents. You'll need to inquire with the individual facility to see if this is something they provide.
Senior Services of America offers resources for financial support.
Preparing to Pay for Assisted Living: Developing a Plan
Assisted living is an investment in the:
Health
Safety;
And well-being
Of yourself or your loved one.
It's essential to plan for this important period of life.
Think about college. It's typically a four-year period of life. Many people begin planning for how to pay for those four years long before they or their children graduate from high school.
Senior care should be no different.
Start planning for assisted living ahead of time by:
Figuring out what kind of care may be necessary.
Assessing how you plan to pay for care and get started by either socking away savings or investing in a long-term care insurance policy.
Researching care facilities and inquiring about what services are included in the basic monthly rate.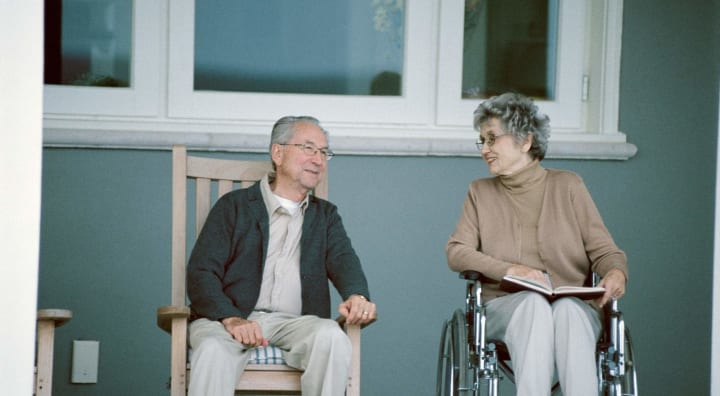 Senior Services of America Assisted Living Facilities: Feels Like Home
Is it time to find your new home? A place that's warm, welcoming, and provides you the help you need with getting dressed, bathing, and more?
Senior Services of America specializes in the management and operation of senior housing communities, including:
Independent living
Assisted living; and
Memory care.
Senior Services of America exists to help you find the best living situation for your golden years. We're here to guide you with all of your assisted living needs. The advisors at our communities can help assess which living environment you'd thrive best in, based on your individual situation.
Our communities are:
Centered around our residents.
Designed with life-enriching programming in mind.
Meant to keep residents healthy, happy, and fulfilled during their senior years.
The time to explore assisted living options is before they're a necessity.
Our communities are standing by now to help you find your home away from home.