Does Insurance Cover Assisted Living Costs?
Finding an assisted living facility that you love isn't easy, and finding one you can afford is even harder.
You've been scrolling for hours, looking at rates and crunching numbers.
At this point, you're wondering …
… "Does insurance help with assisted living costs?"
In this guide, you will find the answer to that question and many more, along with some helpful tips and tricks to navigating the financial world of assisted living.
Will Insurance Pay for Assisted Living?
So, does insurance cover assisted living?
The short answer is no.
Most insurances do not cover assisted living in their policies.
But that doesn't mean that you are stuck without a way to afford the care you need. Your regular health insurance plan might not cover assisted living, but there are insurances out there designed specifically for this type of care and there are various options within that category.
There are other avenues available to cover the costs of assisted living, and we are going to tell you all about them.
At Senior Services of America, we care about more than just your physical health; we want to invest in your financial health as well.
We work with you to find the best financial solutions for your unique situation.
From insurance to various federal and state programs, we help you understand how to get the resources you deserve.
Does Assisted Living Insurance Exist?
You may be wondering if assisted living insurance even exists.
The truth is, if you search for "assisted living insurance," you probably won't see any companies directly offering it.
You will, however, find long-term care insurance.
Does Long-Term Care Insurance Cover Assisted Living?
Long-term care insurance helps to cover the cost of nursing homes, in-home assistance, and assisted living. It is designed specifically to help you pay for what you need without breaking the bank.
Does long-term care insurance cover assisted living facilities?
Yes and no.
Most long-term care insurance policies cover at least some parts of assisted living. The best way to find out your coverage is to contact your agent and have them walk you through what you're paying for.
Here at Senior Services of America, we want you to know that you have options when it comes to your care and, luckily, you also have options when it comes to your insurance.
One option is hybrid life insurance. This type of policy ensures that you get the money you deserve.
A hybrid policy is essentially life insurance and long-term care insurance all lumped into one. This eliminates the typical "use it or lose it" insurance trap so that the money you invest in your future comes back to you.
Can I Use My Life Insurance Policy to Cover Assisted Living?
Using your life insurance policy to cover the costs of assisted living could be a great option for you to consider.
But, before you make the call to your agency, there are a couple of things you might want to think about.
Using your life insurance policy to cover assisted living is a great option if you have a higher face value policy. Typically, only policies worth $50,000, or more, are eligible.
The payout amount usually falls somewhere between 20% and 50% with the average being 35%.
So, from that $50,000, you could expect to receive anywhere from $10,000 to $25,000. This money is paid in monthly installments that are sent directly to your care facility of choice.
There are some major pros and cons to using your life insurance policy to pay for assisted living.
Some of the pros are:
You get money fast
You no longer have to worry about paying that pesky premium
You no longer have to manage your life insurance policy
Since the money goes to the facility and not to you directly, you can still qualify for Medicaid, if your funds are used up.
Despite those great pros, there are some drawbacks:
This closes out your life insurance policy, meaning, in the event of your passing, your family will not receive any money from your policy.
It may not be the most economically logical solution.
You won't be getting the whole face value of your policy.
Converting your life insurance policy to pay for assisted living care is an option worth considering.
But many factors go into whether or not this is your best option.
Before making a huge financial decision, especially when it comes to insurance, you should always speak with the professionals, and in this case, your insurance agent.
Does Insurance Help With Assisted Living?
As a rule, insurance (unless it is long-term care insurance) does not usually cover assisted living directly. However, it may still cover some related costs.
Let's take a look at an example:
Cheryl lives at a beautiful assisted living facility located in Orange County, CA. She loves spending time out in the garden listening to the wind whistle through the palms and meeting with her friends at various social gatherings. Her favorite thing is that she doesn't have to cook.
But Cheryl has some other health expenses to think about. She has been prescribed some medications and her doctor likes to check in with her every couple of months.
Her health insurance doesn't cover assisted living, but she wonders if it will cover these expenses.
Insurance Will Help With Costs Associated With Assisted Living
Cheryl contacts her insurance agency and hears some great news — insurance will still cover many of her assisted living-related medical expenses.
For instance, insurance can help Cheryl with:
Medications
Hospital needs
Doctor visits; and
Doctor prescribed needs.
Depending on her policy, her insurance may even cover her transportation costs if she finds it difficult to drive safely. Although, many assisted living communities offer transportation services so she wouldn't need to worry about that.
Just because your health insurance doesn't cover assisted living doesn't mean that it won't still cover many of the other medical expenses you might have.
Are There Other Financial Assistance Options Available For Assisted Living Costs?
Insurance is typically what comes to mind when people are working through the financial aspect of assisted living.
The cost of assisted living can be high. But you're not alone in finding the best financial solutions.
Beyond insurance, you have other options for the financial side of your assisted living stay. There are multiple programs and benefits for which you could be eligible.
VA Aid and Attendance Care
If you are a veteran, the VA Aid and Attendance Care Benefit could be your golden ticket.
This is a benefit that provides monthly payments, in addition to your pension, that goes toward covering your housing and care. If you could use an extra pair of hands to assist you with daily living activities, this might be a great resource for you.
Tribal Long-term Care Services
If you are a part of the indigenous community, you may qualify for Tribal Long-term Care Services.
In addition to helping to cover the costs of assisted living, this program works to keep you connected to your community.
State-Specific Assistance
It is also possible that your state offers specific programs designed to assist you with financial support for your assisted living stay.
State assistance is different from Medicaid and Medicare and can be an incredibly helpful resource.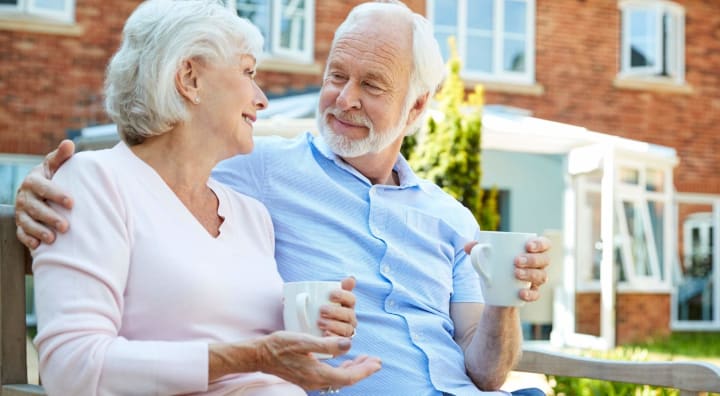 If Insurance Won't Cover Assisted Living, Do I Have Any Other Options?
If you have exhausted all of your other options and your insurance company is still throwing red tape at you, you still have options.
You may be eligible for a skilled nursing facility.
Skilled nursing facilities are regularly confused with assisted living facilities. The main difference is that skilled nursing is for people who require round-the-clock care in a medical setting. Assisted living is for people who need assistance with the activities of daily living in a residential setting.
Skilled nursing is optimal for someone who needs more assistance medically, such as health monitoring, convalescence, and recovery care.
If you have a medical condition that warrants this type of care, you will be able to find assistance from Medicaid and Medicare as well as other insurance options.
Senior Services of America Assisted Living Facilities: Where Seniors Enjoy Positive Experiences Everyday
Senior Services of America's assisted living facilities are built to be the community you didn't know you were missing and the home you've always wanted.
We exist to provide seniors with positive experiences every day — and we even offer financial support to those who need it.
Our assisted living communities are like no other — as we have built a vibrant, holistic community that supports you, 24/7.
No two people are the same and no two care plans should be either.
That is why you will find that we customize your care plan to you to ensure that you have all the independence you want and all the assistance you need.
In our communities you can find:
Beautiful floor plans designed to suit your unique needs
Relaxing outdoor areas and common rooms
Restaurant-style dining with a variety of healthy and delicious meals
Assistance with your personal needs such as bathing, dressing, and personal care
Crafting and other activities
Housekeeping services
And so much more
Our communities are truly one-of-a-kind, and we would love to help you find your place in one of them.